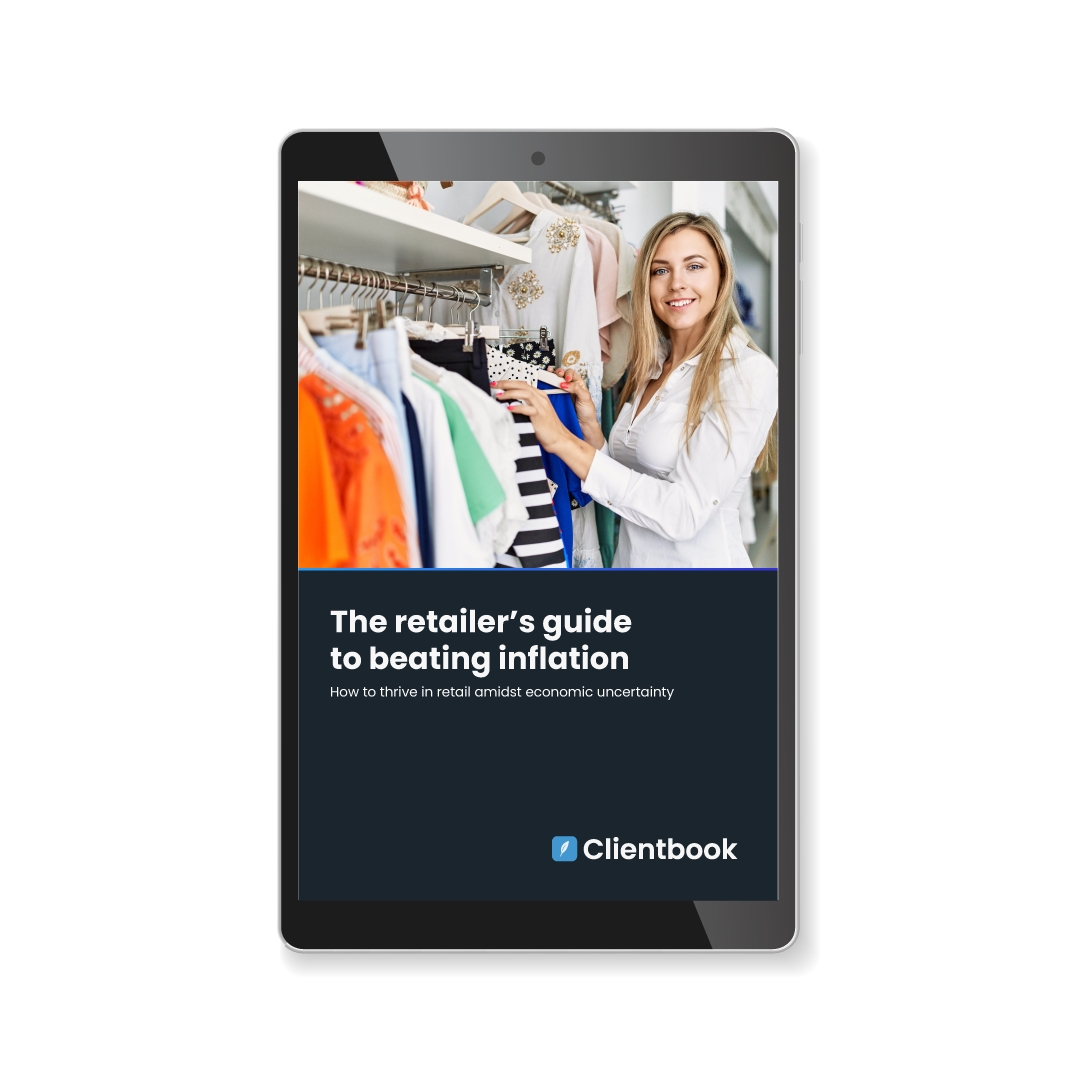 eBook
The retailer's guide to beating inflation
How to thrive in retail amidst economic uncertainty
What's inside?
The effects of inflation on the American consumer are everywhere you look these days. So what's a business owner to do when the current inflation rate is changing public spending? Our guide has five tips on how clienteling can help you make a plan to fight inflationary pressures and meet your sales goals.

Preview what's inside:
Actionable ways retailers can prepare for an expected decline in consumer spending.

Proven strategies on how prioritizing client relationships can positively impact sales—even during an economic downturn.

An in-depth look at how a retail CRM like Clientbook can keep you connected to your customer base while also optimizing your time and investments.

So much more!